Work with the payments division of Converge Capital Group and leverage the processing network of the largest card processing platform in the U.S. – First Data, now part of Fiserv.
With over 15+ years of experience in payments, we are focused on helping businesses of all sizes grow through the seamless integration of secure payment processing.
We provide merchant account setups for a variety of industries – b2b, contractors, healthcare, manufacturers, retail, restaurants,  salon & spas, vet practices, and more. We can provide the most cost-effective pricing structures for your business. If you need to eliminate your credit card processing fees, we can accomplish this for you as well with either a surcharge or a cash discount program.
We aggressively manage interchange rates with technology to automatically include Level 2 and Level 3 data with a transaction so you qualify for the lowest rate possible every time.
Clover – offers customized point-of-sale (POS) systems that go far beyond payment acceptance, equipped with more than 425 available applications to help you run your business.
Bolt – offers seamless device integration into software solutions your business might already be using, so you can securely accept in-store, or card-present payments all from one system.
POS Systems – supported integrations with hundreds of point of sale systems and other software solutions, allowing you the flexibility to choose the solution that is right for your clients.
Intuit's QuickBooks – accounting software is by far the most popular do-it-yourself bookkeeping program available for small business owners. If your business uses QuickBooks and also accept credit cards, we can support a direct integration! With a direct integration that seamlessly transfer your client's transaction details and payment history from a Card Connect merchant account to QuickBooks.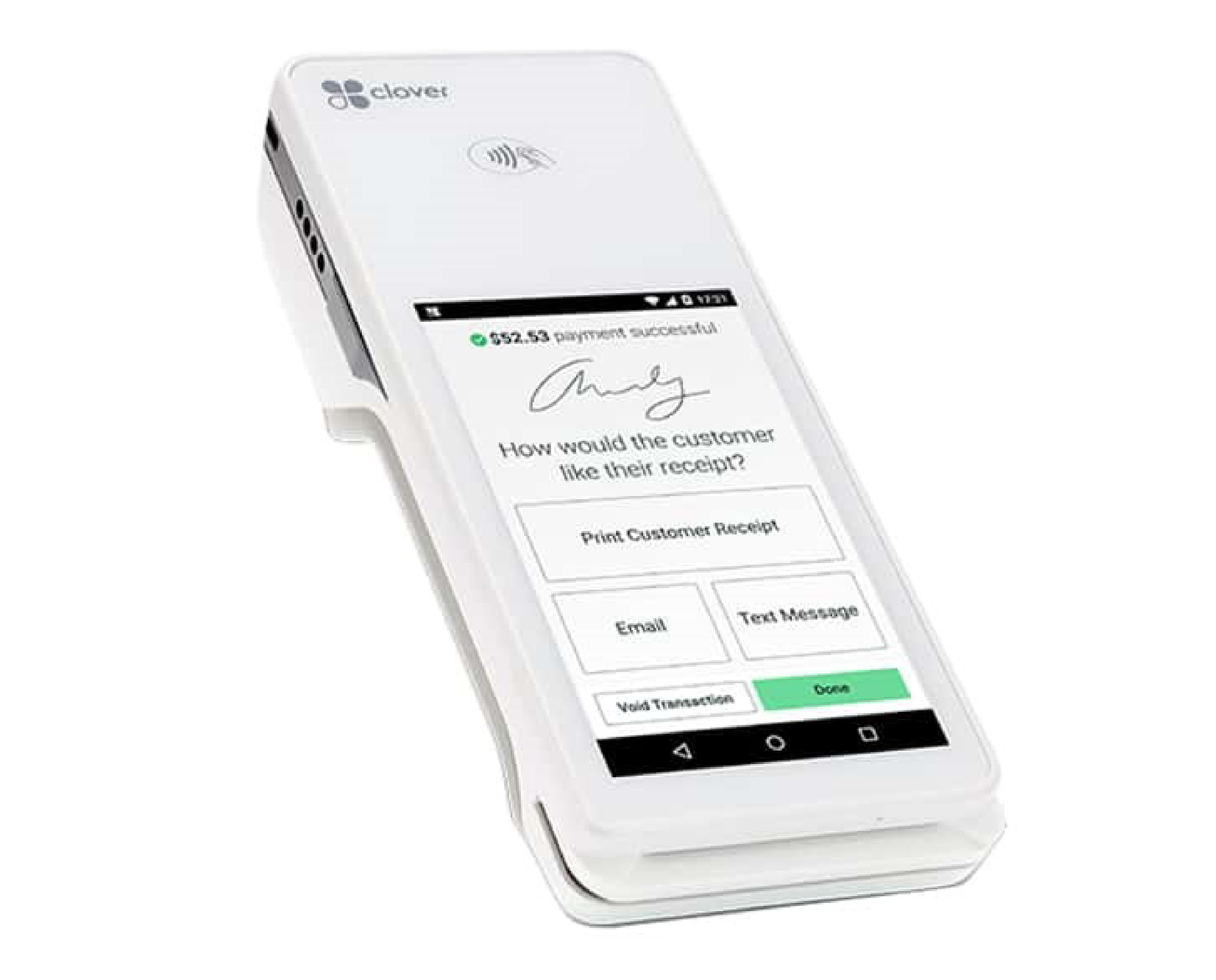 The Clover Flex
let's you swipe, dip, and tap. Replace your old register and old printers with a Clover Flex. The Clover Flex allows you to email receipts and monitors your sales, refund, and best-selling items from any computer or mobile device.
The Clover Go
take your payment acceptance on the road with the compact card reader and app and accept all payment types anywhere you have wifi or a cellular connection.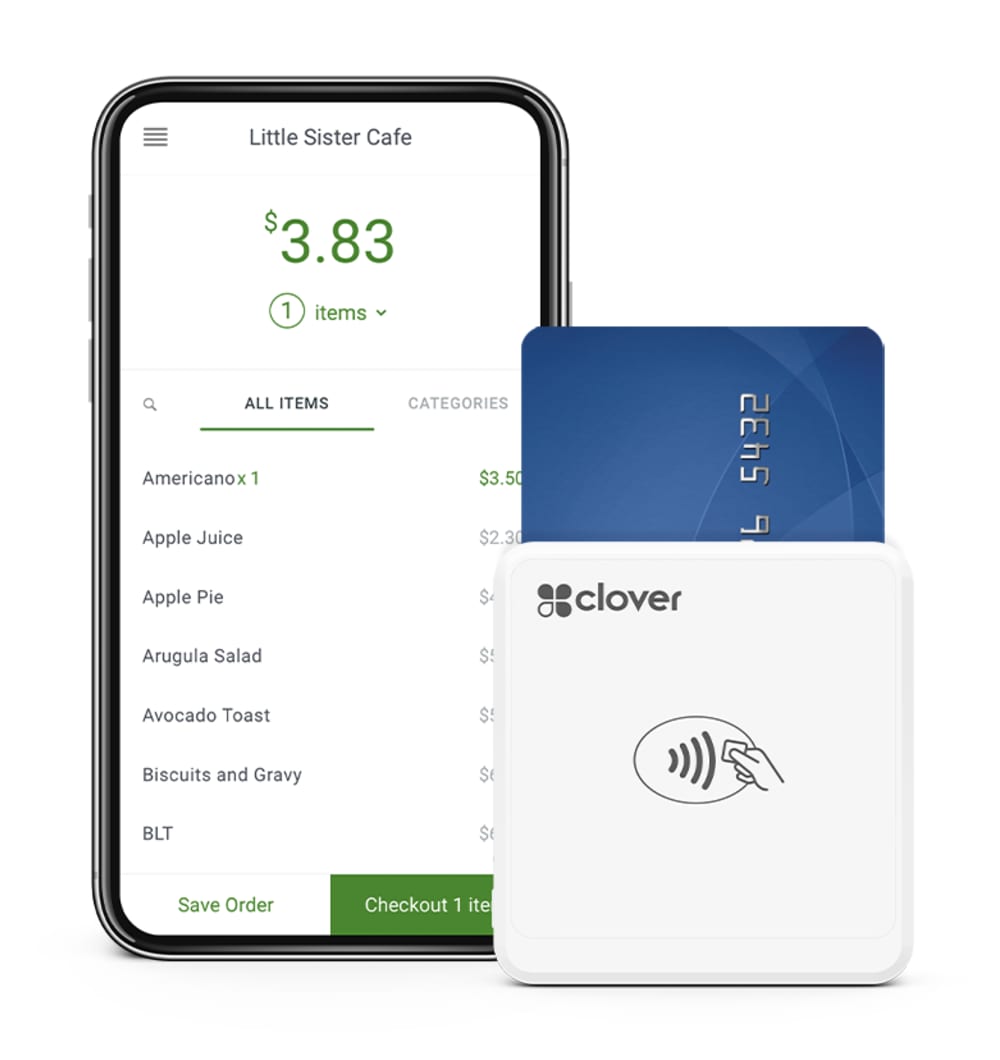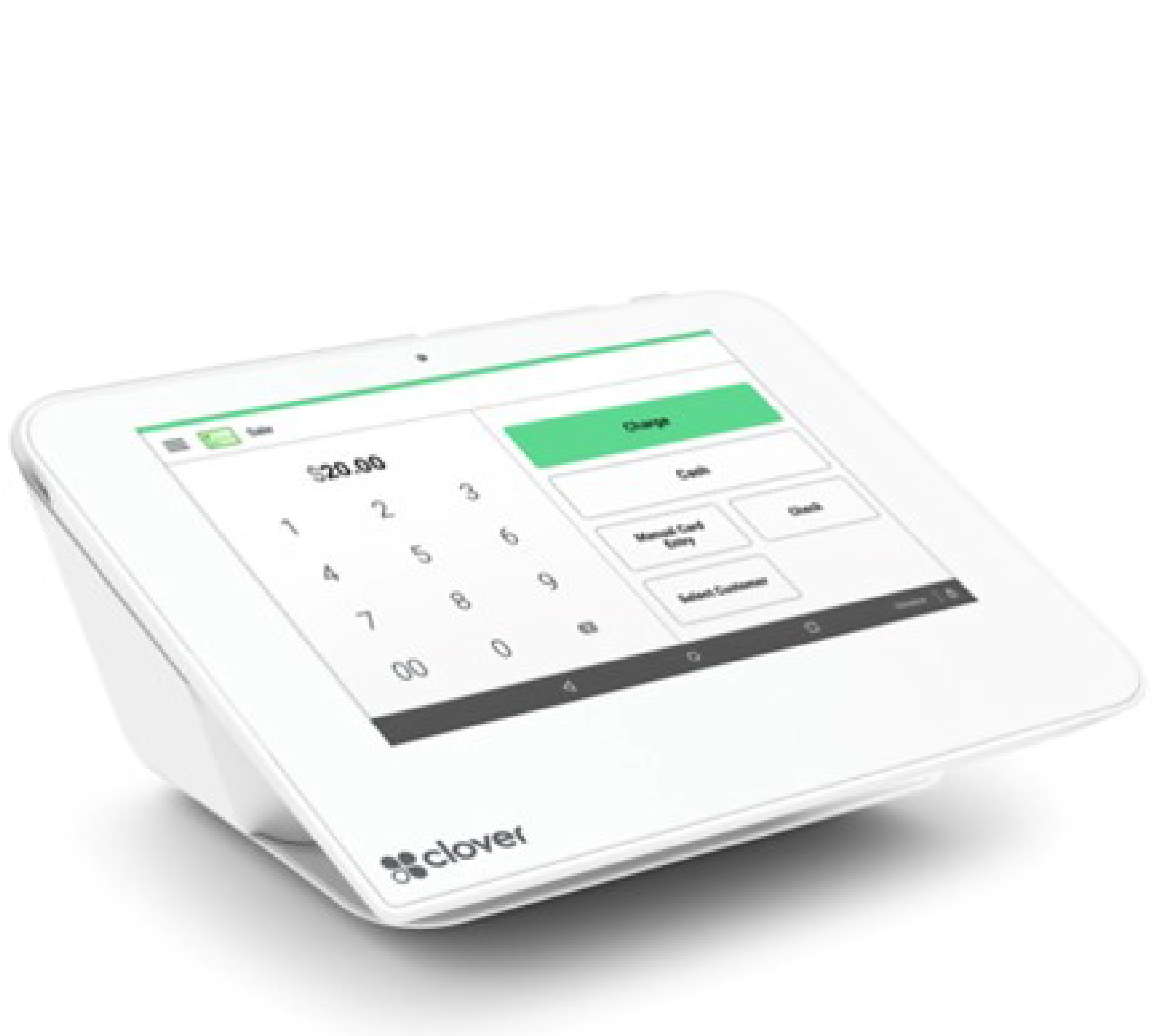 The Clover Mini POS
features, EMV and NFC payment technology. The Mini POS is a beautiful device that allows you to manage and scale. Email receipts and monitor your sales, refund, and best-selling items from any computer or mobile device.
The Cardpointe Platform
allows you to process and manage credit card transactions from one to many locations so you can keep track of your entire business.
CardPointe can be customized to add credit card terminals, point of sale systems, eCommerce software, and mobile payment options to fit the needs of your business.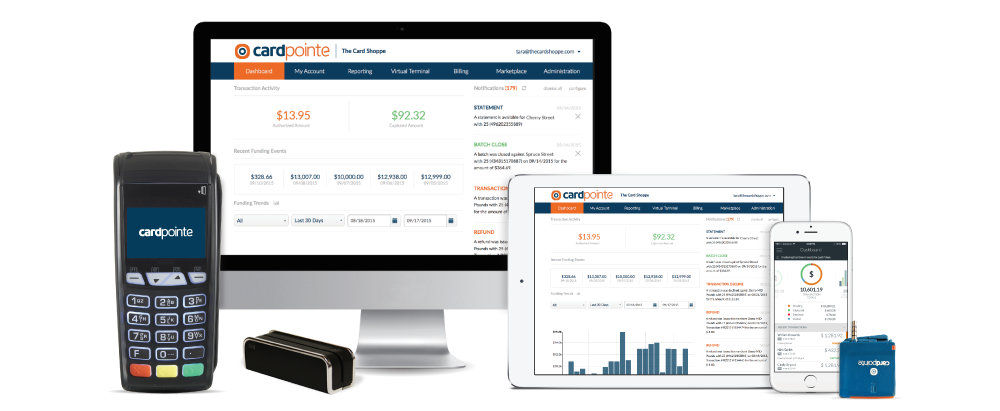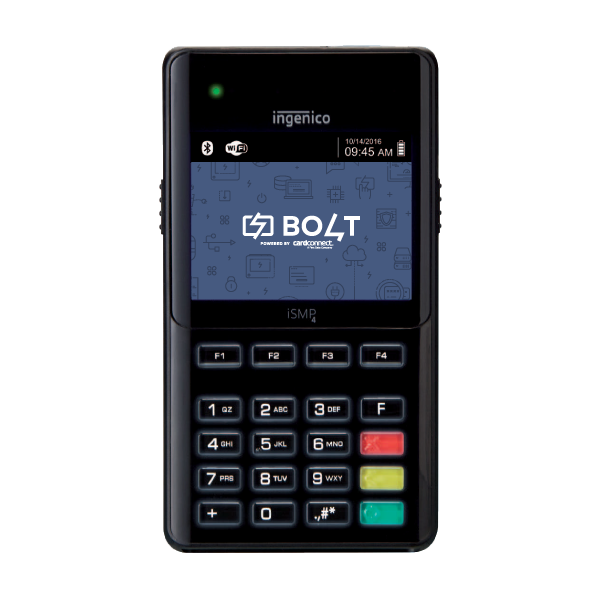 Bolt
has an intuitive touch-screen display for ease of use with fast terminal downloads using IP or dial-up, with WIFI as an option.
FD-150 Terminal
is the latest affordable terminal solution that combines performance, reliability and ease of use in a compact, feature-rich device. It offers faster processing and expanded memory with a familiar look and feel.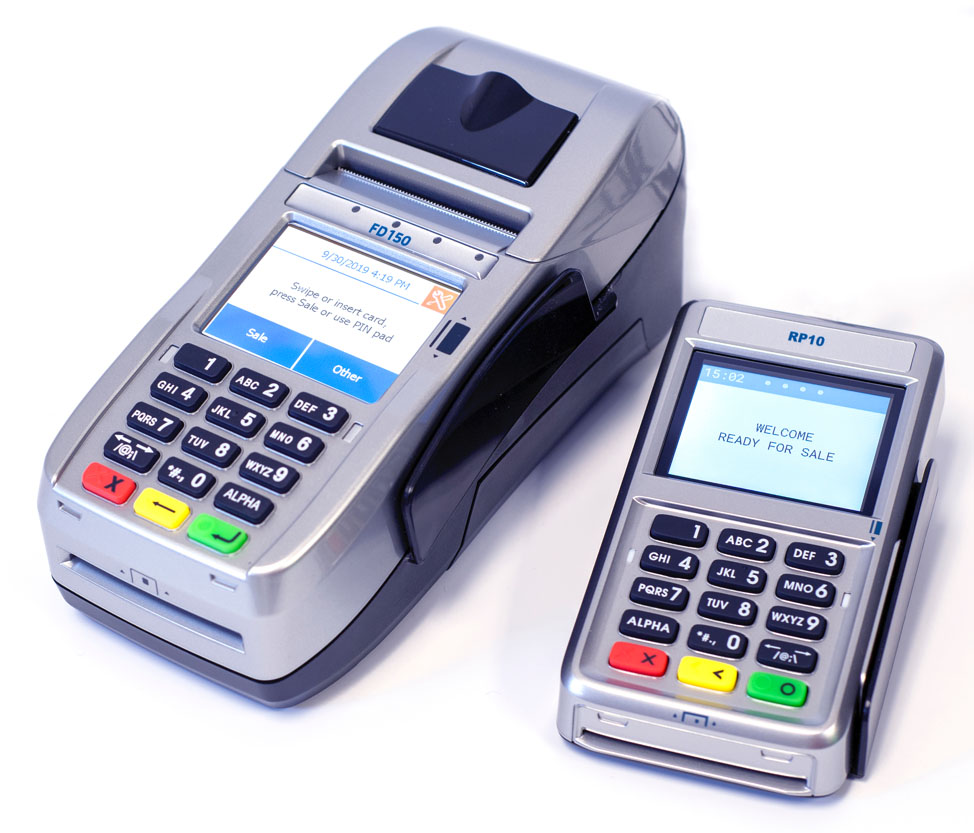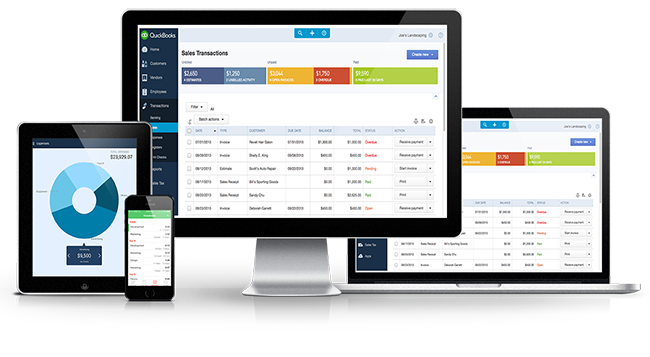 Intuit's QuickBooks
is still the best online accounting application for small businesses, thanks to its depth, flexibility, and extensibility. It's easy to use, well designed, and built to serve a wide variety of users.
POS Systems
run efficient online ordering, curbside pickup, and delivery. Expand your menu options through cloud kitchens and virtual brands. Whether you're looking to grow, adapt or become more efficient, POS systems are fast to deploy and ready to work just as hard as you do, right out of the box.